Research
India house a diverse range of busting destination and can't-miss attractions- from majestic temple to striking natural landmarks to superlative beaches and lively cities. Instead of trying to see at all on one trip, pick one part of the country to focus on and get immersed in it.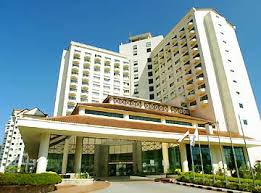 Bring your camera
Your camera will showcase moments, experiences and encounter that you're too busy to notice
Enter with an open mind
There's no way to equip yourself for everything you're going to see, feel or hear during your time, so brace yourself for the unexpected by traveling with an open mind and taking everything as it comes.
Although some areas accept credit cards, the primary currency across India is cash – especially one you reach the more rural parts of india.
Get a Visa
Obtaining a visa is a must. In fact, india requires U.S citizens to have a visa before entering the country and most embassies require at least one month's notice to prepare one.
Dress Conservatively
India's culture, like may other southeast Asian countries, is conservative-leaning, so plan ahead when you're packing your bags.
Stay Cognizant of your surroundings
Because of high poverty levels and the overcrowding in some of india's biggest cities, pick pocketing is a frequent occurrence. Avoid being a victim of theft by caring small bags with hearty zipper that can wrap around your shoulder, and don't put money cell phones or keys in your pockets.
Explore outside the cities
Instead of spending your entire trip in a city, spend just a few days taking in urban areas before recharging your batteries along the backwaters of Kerala of getting lost in the expansive, rolling desert hills of Zanskar, where the only other people you'll see are farmers and nomads.

Be mindful of what you Eat
Avoid most street food carts (as they often don't follow strict health codes), eat only peeled fruits and vegetables and try to eat food that's been only boiled of fried. And when is comes to water, don't drink from the tap and skip the ice.
Stay in reputable hotel
There's no denying India's great cities can be dangerous, so booking a stay in a hotel brand you know will take the stress out of visiting the bedazzling cities.